Shopping Cart
Your Cart is Empty
There was an error with PayPal
Click here to try again
Thank you for your business!
You should be receiving an order confirmation from Paypal shortly.
Exit Shopping Cart
Spinners® is the world's first RE-USABLE Fundraiser!
One of the best things about the Spinners® Fundraising Program is that once your fundraiser is completed you will be left with perfectly good Spinners® that you can use over and over for future fundraising events.
You simply need to refill your empty Spinners® with brand new coupons that have new expiration dates. We offer new coupon pads for as little as $5 per Spinner...
Read Full Post »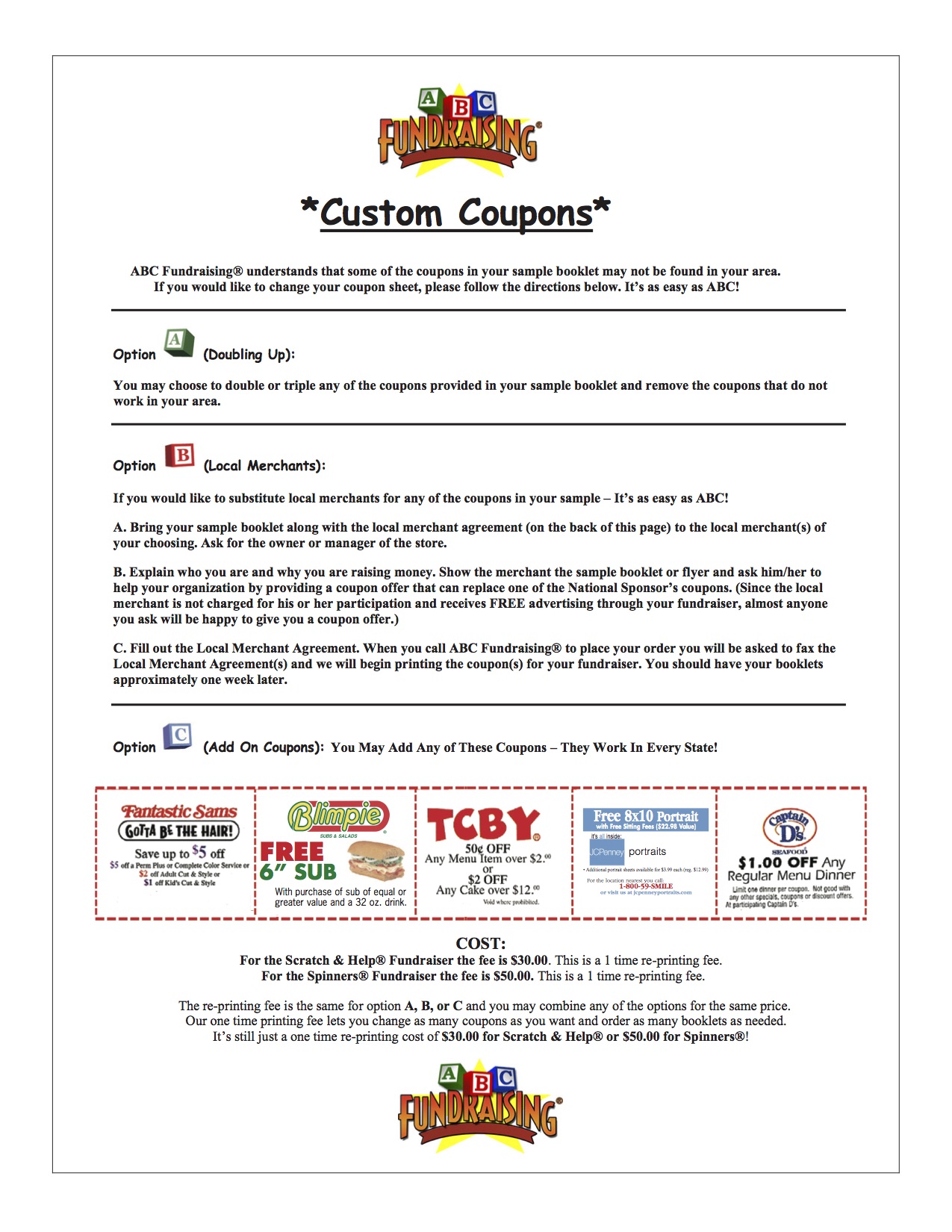 Coupons Not In Your Area? No Problem!
You Can Now Customize Your Coupons With Our Easy Instructions Below:
It's as easy as:
You may double or triple up on any of the coupons on our Nationwide Sheet above.
OR
To add local merchants please follow these 3 easy steps:
Bring the Loc...
Read Full Post »
ABC Fundraising realizes that many groups do not have sufficient funds to begin their fundraiser. In fact, this is the reason most groups are fundraising in the first place. This is why we have created a
"No Money Up Front" policy with 3 payment options.
All order-taker fundraisers are always FREE to start. The following policy is related to the Scratch Cards®, Spinners® and Discount cards.
*Option A: No Money Up Front via Check By Phone...
Read Full Post »
/